Last November, the direct action group was busy in London - but was not receiving that much support - even from other activists:
Futures Forum: Climate change > Extinction Rebellion and direct action
They were out in full force in Exeter earlier today - as reported on Radio Exe:
Climate change activists end more than 5 hours of blockades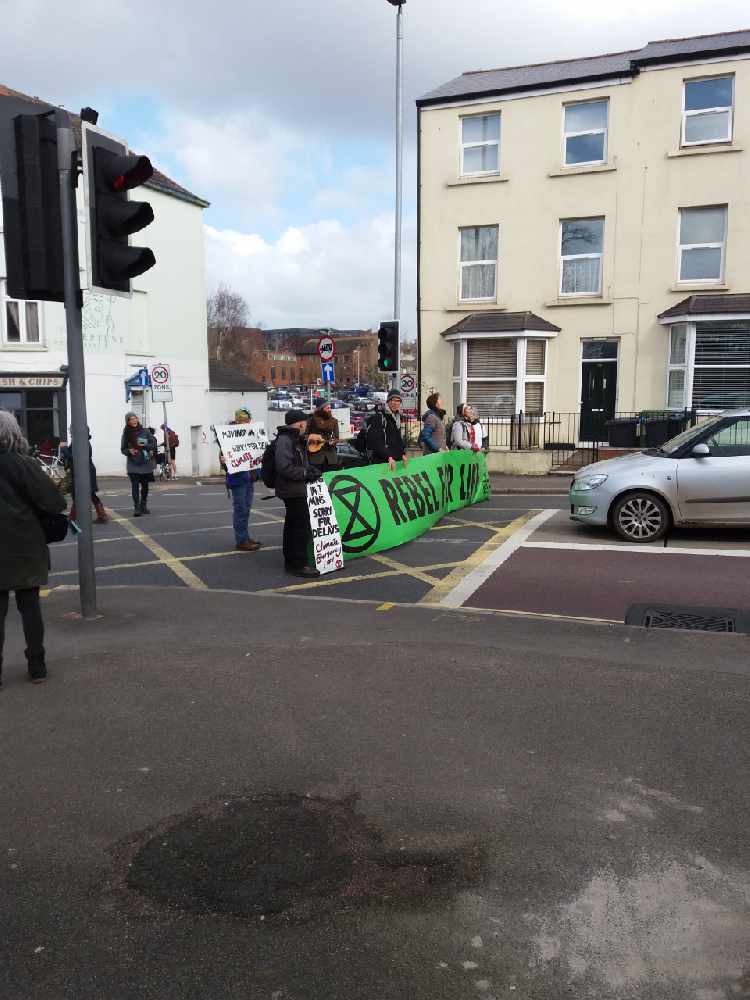 Activists "swarming" on Western Way. Image @XRExeter, Twitter
They blocked roads in 3 locations across the morning.
Around 40 climate change activists have intermittently blocked main roads in Exeter today.
They started on Western Way during rush hour causing gridlock, before moving onto Topsham Road. It's now emerged the group had to move from there because they were blocking people trying to get to the funeral of a teenager at the Crematorium.

The Extinction Rebellion movement is protesting at what it says is government and local authority inaction on climate change.
"Swarming" involves blocking roads whilst handing out leaflets and giving information to drivers. They've been doing it at 7 minute intervals, but often that did not give time for traffic to recover.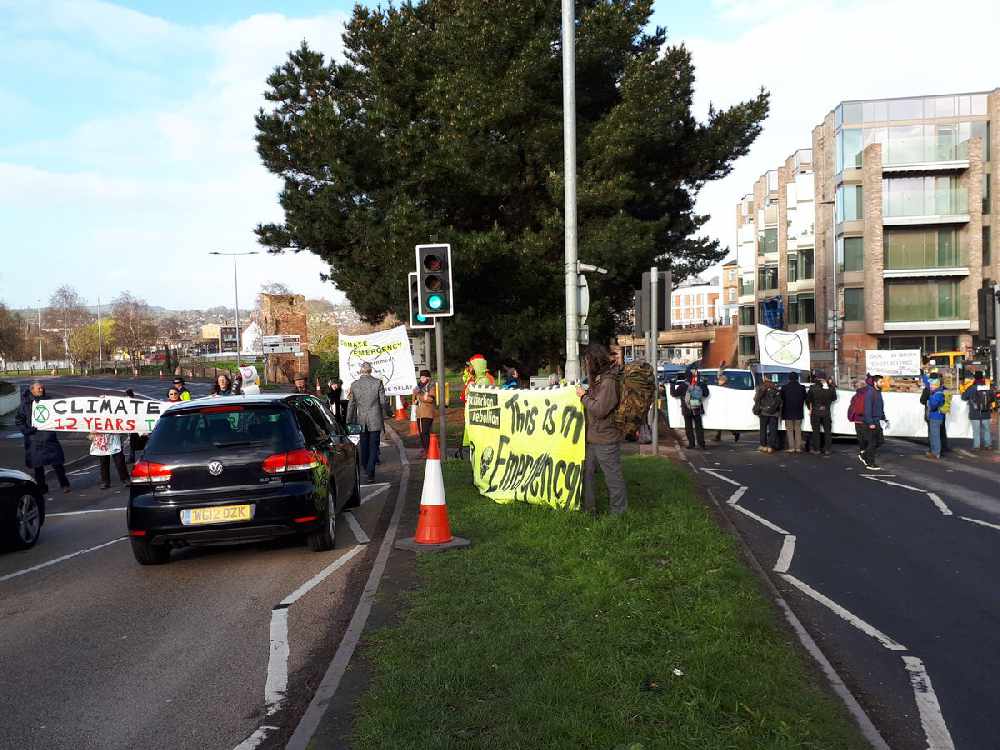 The first on Western Way (Image: @XRExeter, Twitter)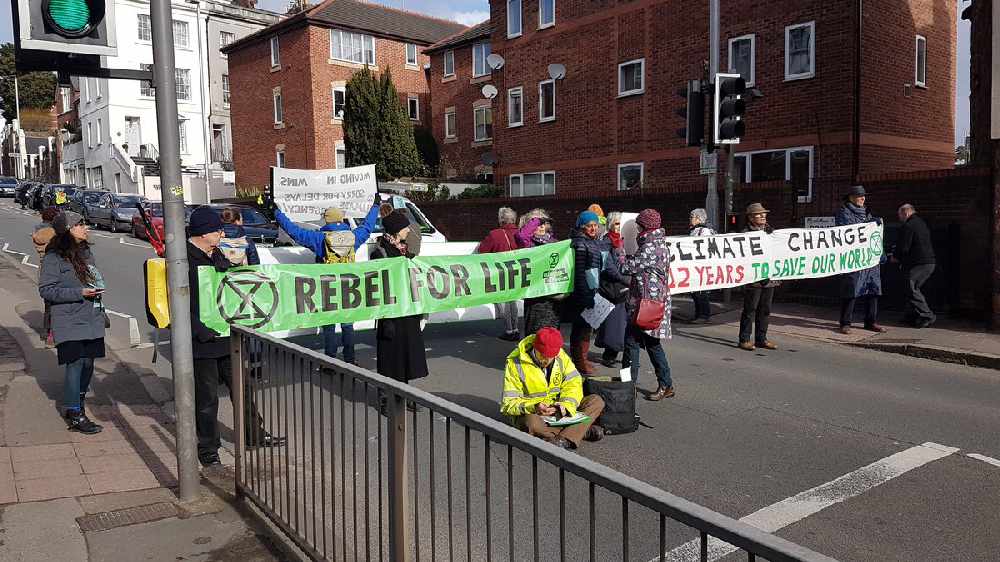 The second on Topsham Road (Image: @XRExeter, Twitter)
Exeter Extinction Rebellion activist Caspar Hughes said: "Transport is the UK's Climate Emergency Front Line. We need our government and local authorities to radically overhaul the way they fund and build transport. Investment in a resilient, healthy transport system that will benefit our children, is what is required. Our current plans continue to fund the fossil fuels corporations who are well aware of the damage they are causing."
A Devon County Council spokesman said: "The draft transport strategy focuses at encouraging more people to travel sustainably and includes an ambitious target for walking and cycling In Exeter. It aims to improve the health and wellbeing of citizens in various ways including by reducing the amount of traffic in Exeter City Centre, and increasing the ways to travel sustainably. The strategy is focused changing people's travelling habits and there is no mention of building new roads. The two road schemes considered by our cabinet today are replacement roads and not new roads. In both cases they will improve sustainable transport links. The Cullompton scheme will improve air quality in the town and enable elements of pedestrianisation in the High Street, allowing for improved pedestrian and cycling facilities. The widening of the airport road will allow for the development of improved bus and cycle facilities. The Teign Estuary cycle route, also being discussed by cabinet, is a major scheme. It's bigger than the Cullompton and airport schemes combined. Once completed the cycle route will improve leisure cycling and walking around the Exe and Teign Estuarys and improve commuter routes between Teignmouth and Newton Abbot."
Chief Inspector Russ Dawe from Devon and Cornwall Police who was at the scene said they were made aware of the planned protests yesterday and the neighborhood policing team had been in attendance all morning "to warn and inform both protesters and the community around what's right and what's wrong, what's lawful and what's not. And also to differentiate between those that are here to actively commit an offences and those that aren't."
Climate change activists end more than 5 hours of blockades - Radio Exe
.
.
.