Developers are 'gaming the system' and refusing to provide affordable housing:
Westminster Hall: Neighbourhood and Town Planning - 30.1.18 - YouTube
Hugo Swire Calls on Better Local Housing in Planning Debate | Hugo Swire
But this has been challenged:
Appeal: Inspector rejects developer's 20% profit requirement | The Planner
And is being further challenged by the Campaign to Protect Rural England:
Rural communities denied affordable housing as developers exploit loophole - Campaign to Protect Rural England
With a report and video out today:
The legal loophole slashing our rural affordable homes - YouTube
The Secretary of State for Housing, Communities and Local Government will be addressing these issues in a speech tomorrow:
Loophole used to cut affordable housing in rural England – report



Government urged to tighten planning laws that are currently being exploited by developers

Toby Helm Political editor Sat 3 Mar 2018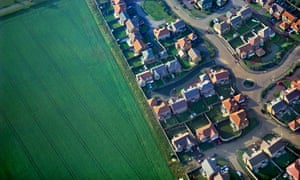 Developers are using viability assessments to reduce the number of affordable homes they are required to build. Photograph: UIG via Getty Images

Developers are managing to dodge building tens of thousands of affordable homes in rural areas where they are most needed because of a legal loophole in planning laws, according to research by the homeless charity Shelter and the Campaign to Protect Rural England (CPRE).

The findings of a hard-hitting report by the two organisations will place added pressure on the housing, communities and local government secretary, Sajid Javid, to announce a tightening of the rules in a speech he is to deliver on Monday on how to change planning rules to tackle the housing crisis.

While developers are required by local authorities to provide a proportion of affordable homes – often about 30% – in any new development, many use "viability assessments" to negotiate down the number by arguing that the requirement would adversely affect their profit margins.

Last year Shelter conducted research showing that the use of viability assessments in 11 local authorities across England contributed to 79% fewer affordable homes being built in urban areas of England than would have been if local rules had been followed to the letter.

Now, with the CPRE, the charity has carried out studies highlighting the same problem in rural areas where prices are often high but wages low, meaning local residents and workers find themselves priced out of the market.
Loophole used to cut affordable housing in rural England – report | Politics | The Guardian
With the report from Shelter here:
As reported in the Times:
Loophole lets developers halve number of affordable homes

Jerome Starkey, Countryside Correspondent

March 3 2018, The Times
Confidential viability assessments allowed property developers to break promises made to obtain planning permission