All those crowds...
It is possible to beat the crowds if you're a little curious:
There's a big difference between being a traveller and a tourist, and it is all to do with experience - i news
And the locals would appreciate it if you went elsewhere:
Futures Forum: Restricting parking in Sidmouth > residents against commuters and tourists
And it seems to be getting just too much in the South West:
Cornwall stops telling people to come to tourist beaches after heatwave triggers severe overcrowding



Traffic so gridlocked in some areas it has caused safety concerns

Colin Drury
Sunday 12 August 2018 09:45

19 comments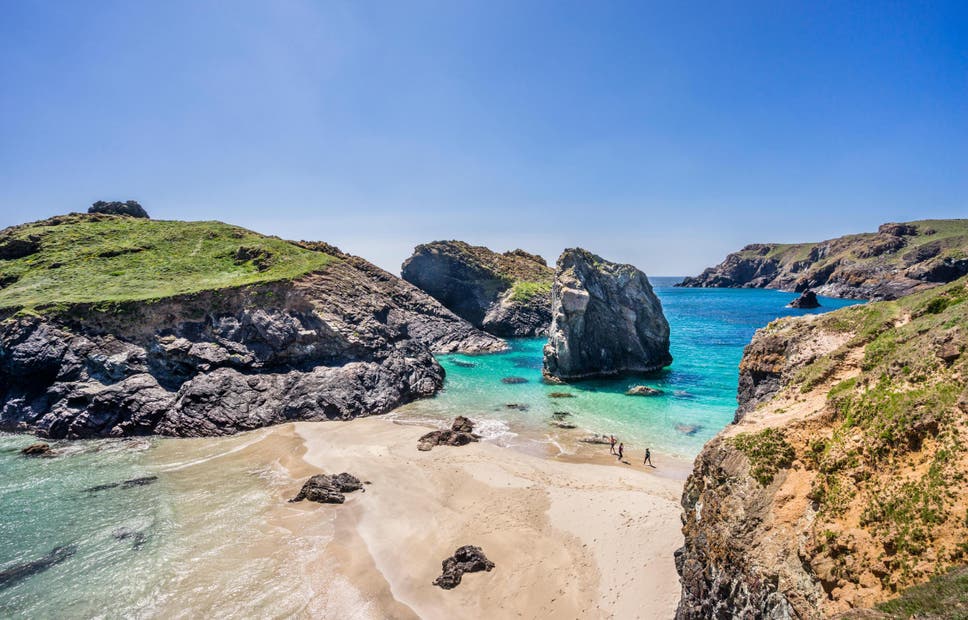 Kynance Cove in Cornwall has attracted many more visitors than usual this summer ( Premier Inn )

Cornwall is struggling to cope with an "unprecedented" surge in holidaymakers, the county's tourist board has said. Visit Cornwall claims coastal areas have become overcrowded and traffic is so gridlocked in some areas it has caused safety concerns. It has even taken the decision to stop promoting two beaches because of the sheer numbers of visitors.

Both Porthcurno beach and Kynance Cove have seen an influx due to this summer's heatwaveand heavy social media promotion, it claimed. Drivers were pictured getting out of their cars as they waited in huge tailbacks at Porthcurno, while ambulance crews reported being unable to reach patients due to inappropriate parking.

Malcolm Bell, of Visit Cornwall, told the BBC: "Nobody wants to see this sort of mass tourism affecting the area, affecting the tourist experience and clogging the roads." He called for "redistribution" with more tourists visiting other lesser-known Cornish communities. Airbnb has gone ballistic so we've had about an extra 20,000 visitors from that every day - and when the weather is like this often relatives will come down and stay," he said.

Kevin Hall, who runs a campsite near Porthcurno, said deliveries were late because they could not get through the jams. "It's been unprecedented," he said. "It got to the stage where we had to go down to the junction to stop people coming into the village and try to turn them around."

A spokesperson from South Western Ambulance Service NHS Foundation Trust said: "This summer we have struggled to reach patients on various occasions due to vehicles being parked inappropriately. We urge people to park sensibly and to show consideration for emergency vehicle access."

Deborah Hopkins, Unite union regional officer for Cornwall, said the increasing traffic created a "nightmare" for some health workers and trades people. "Each summer it gets a bit worse," she said. "We need to have a serious discussion about how we balance the need for tourism and the need for business to continue to run over the summer.