To what extent should we be anxious about the future directions of robot technology?
Futures Forum: Artificial Intelligence: is it humanity's greatest 'existential risk'?
A lot of the reaction could be dubbed 'Luddite'
- whether in reaction to the current economic system:
Futures Forum: "Another economy is possible" >>> 'orthodox' vs 'heterodox' economics
- or in reaction to new economic models:
Futures Forum: Is Uber really part of the 'sharing economy'? >>> "The whole point of a genuine p2p and sharing economy is empowerment for those directly participating in it."
However, Paul Mason sees the development of intelligent machines as potentially very positive, in terms of creating new economic models:
New forms of ownership, new forms of lending, new legal contracts: a whole business subculture has emerged over the past 10 years, which the media has dubbed the "sharing economy". Buzzwords such as the "commons" and "peer-production" are thrown around, but few have bothered to ask what this development means for capitalism itself.
Today there is no pressure from the workforce, and the technology at the centre of this innovation wave does not demand the creation of higher-consumer spending, or the re‑employment of the old workforce in new jobs. Information is a machine for grinding the price of things lower and slashing the work time needed to support life on the planet.
As a result, large parts of the business class have become neo-luddites. Faced with the possibility of creating gene-sequencing labs, they instead start coffee shops, nail bars and contract cleaning firms: the banking system, the planning system and late neoliberal culture reward above all the creator of low-value, long-hours jobs.
Innovation is happening but it has not, so far, triggered the fifth long upswing for capitalism that long-cycle theory would expect. The reasons lie in the specific nature of information technology.
We're surrounded not just by intelligent machines but by a new layer of reality centred on information. Consider an airliner: a computer flies it; it has been designed, stress-tested and "virtually manufactured" millions of times; it is firing back real-time information to its manufacturers. On board are people squinting at screens connected, in some lucky countries, to the internet.
Seen from the ground it is the same white metal bird as in the James Bond era. But it is now both an intelligent machine and a node on a network. It has an information content and is adding "information value" as well as physical value to the world. On a packed business flight, when everyone's peering at Excel or Powerpoint, the passenger cabin is best understood as an information factory.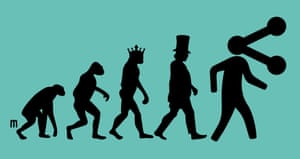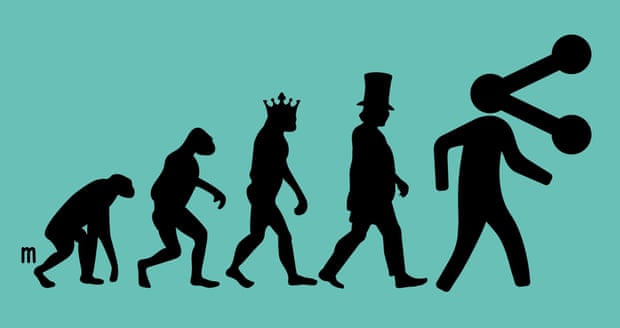 But what is all this information worth? You won't find an answer in the accounts: intellectual property is valued in modern accounting standards by guesswork. A study for the SAS Institute in 2013 found that, in order to put a value on data, neither the cost of gathering it, nor the market value or the future income from it could be adequately calculated. Only through a form of accounting that included non-economic benefits, and risks, could companies actually explain to their shareholders what their data was really worth. Something is broken in the logic we use to value the most important thing in the modern world.
The great technological advance of the early 21st century consists not only of new objects and processes, but of old ones made intelligent. The knowledge content of products is becoming more valuable than the physical things that are used to produce them. But it is a value measured as usefulness, not exchange or asset value. In the 1990s economists and technologists began to have the same thought at once: that this new role for information was creating a new, "third" kind of capitalism – as different from industrial capitalism as industrial capitalism was to the merchant and slave capitalism of the 17th and 18th centuries. But they have struggled to describe the dynamics of the new "cognitive" capitalism. And for a reason. Its dynamics are profoundly non-capitalist.
The end of capitalism has begun | Books | The Guardian
Futures Forum: Transitioning to an economy based on sharing information
Intelligent machines can indeed liberate us - as seen from a different perspective:
Will Robots Put Everyone Out of Work? | Foundation for Economic Education
.
.
.