East Devon has a very high concentration of SMEs:
Futures Forum: "Statistics show us that small and medium-size businesses (including those in tourism) are our life blood."
And yet it has been the larger businesses which have dominated strategic planning at District Council level:
Futures Forum: A history of the East Devon Business Forum, part two....... "It mostly represents a number of businesss that councillors and ex-councillors are involved in and those where councillors and ex-councillors own where land which was permitted to be changed from agricultural land to industrial land."
There have been questions around the relevance of the proposed industrial estate at Sidford:
Futures Forum: What is the difference between a 'business park'... and a 'retail park'... Part Two
Futures Forum: Questions remain about the Sidford business park
And yet, like other East Devon towns, Sidmouth's most important businesses are small and medium-sized:
Futures Forum: The Sid Valley Business Awards 2015: winners
The District Council is hoping to 'open up' business opportunities to the informal trader:
Futures Forum: Street trading in Sidmouth
A healthy high street is seen as vital to the future of a resilient local economy:
Futures Forum: East Devon, the retail sector and questions about job creation: "How we can help meet the needs of business into the future in a world of enterprise and entrepreneurism..."
There are fears that this might be disappearing:
Futures Forum: In defence of Sidmouth's independent businesses
Futures Forum: "Sidmouth's different shopping experience is disappearing."
Futures Forum: Clone Town Sidmouth?
The inshore fishing is primarily small-business:
Futures Forum: Sidmouth Trawlers: representing UK in-shore fishing
The CPRE thinks that house-building should be done by small, local firms:
Futures Forum: CPRE: 'Getting Houses Built' >>> supporting small builders and improving the viability of brownfield development
Similarly, small is beautiful when it comes to power plants:
Futures Forum: Small-scale, locally-controlled power generation
However, to what extent does local government really promote SMEs
Futures Forum: Foreign Direct Investment ... vs ... supporting locally-owned small businesses
... or does it really prefer dealing with the 'big boys'?
Futures Forum: Crony capitalism and lemon socialism in East Devon........ The costs of "substantial growth and expanding business"
To what extent does central government really support the SME?
Government spends £11.4 billion with SMEs - News stories - GOV.UK
Small Businessand Government:The Richard ReportSubmission to Shadow Cabinet 2008
However, the rhetoric and promises are never quite up to what happens on the ground:
Self-employment surge across UK hides real story behind upbeat job figures
Pattern shows desperation not choice, says economist, as report reveals London is only area with marked growth in secure work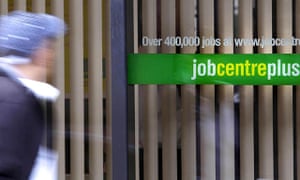 "Self-employment is often a last resort of the desperate," Blanchflower said. He added: "Such workers operate under considerable strain, worried about where their income is coming from, and are sometimes forced to finance themselves by borrowing against their home, exposing their families to the same financial uncertainty that attaches to their job."
Self-employment surge across UK hides real story behind upbeat job figures | Society | The Guardian
George Osborne's go-getters aren't getting much at all
The chancellor talks up the self-employed, but their lives are precarious.
If booming levels of self-employment are an indicator of a thriving economy, then Greece is the powerhouse of Europe. Just under a third of the population of this austerity-ravaged nation are self-employed, more than double the EU average.Spain is another go-getters' paradise, it seems: with half an entire generation out of work, self-employment among the young has surged. And then there's Britain, where around 40% of the rise in jobs since 2010 is down to self-employment. If our rulers are to be believed, here is entrepreneurial flair and British dynamism in action, a vindication of the government's "long-term economic plan". But the plight of the self-employed is being ignored.
Independence, flexibility, "being my own boss": this is how many self-employed people positively appraise their situation. In a country where power in the workplace has shifted so decisively towards employers – benevolent or tyrannical, it's the luck of the draw – you can see why self-employment is almost a refuge for many. But self-employment spells precariousness, insecurity and falling living standards for all too many. Last week George Osborne lauded figures indicating that wages were rising; but what is often neglected is that the 15% of British workers who are self-employed are stripped out of these figures. There is little up-to-date research on their income, but the Resolution Foundation suggests that between 2006-07 and 2011-12 their weekly earnings dipped by a staggering 20% – and there was a big rise in underemployment, or self-employed people doing far fewer hours than they would like.
Luke Garner 20 November,2015

New research from Indeed shows that the impending introduction of the National Living Wage in April 2016 is seen as a key challenge for SMEs who are looking to hire.
Increased wage considerations are expected to make growth and expansion difficult for some SMEs
Over two-thirds of SMEs claim that the new ruling will negatively impact their ability to make hires and grow, while over a quarter already cite costs as the biggest challenge they face when hiring.
Commenting on these findings, Bill Richards, managing director UK at Indeed, said, "SMEs have less time and resources to devote to recruiting, making it increasingly difficult for them to compete with larger and more established companies for the best candidates. With staff costs rising, SMEs will need to find new efficiencies to maintain profit margins and ensure that they are still able to appeal to the most talented recruits. It is promising to see that so many small companies are already embracing a flexible workforce as an effective way to overcome the challenges of hiring in today's market. Thanks to their nimble structure, SMEs are in many ways better placed than larger companies to take advantage of this new breed of jobseeker, which could help them to counteract the impact of the National Living Wage."
The study also shows that 84% of UK SMEs depend on flexible workers, including freelancers, part-time and project staff, to overcome national shortages in skilled workers. The study found that 44% of those that hire freelance and flexible workers claim that this supports them to effectively scale their business. As competition for highly skilled workers heats up, flexible working is becoming an important avenue for SMEs looking to attract talent from larger rivals. More than half of UK SMEs claimed they struggle to find the right people to fill vacant roles, while over a third (39%) of SMEs said that offering the option to work flexibly helped them to attract the most talented employees.
77% of SMEs fear National Living Wage will impact cost of hiring | Talk Business Magazine
Perhaps we should be looking at the grey economy - that area which has traditionally been a mainstay of the local economy in Mediterranean countries.
Futures Forum: Solidarity, the DIY-aid movement and civil society >>> transitioning to a sustainable society, a resilient economy
But is something to celebrate?
Greece's shadow economy: Blessing or curse? | The Economist
Project MUSE - Informal Economy, Tax Evasion, and Poverty in a Democratic Setting: Greece
There might be a way of meeting 'official' and 'shadow' economies:
"The lesson for a government is not to try to crack down on the shadow economy dramatically because, after all, you want people to buy goods and services that make them better off," he says. "The correct answer is to reduce the costs of operating in the formal economy and bring these transactions to the formal sector."

TaskRabbit offers what could be termed 'home help 2.0' - traditional services delivered in a way that is accessible to the digital generation, and in an real-time, on-demand format.

In all honesty, I don't think there's much of an advantage in hiring a tasker to do your grocery shopping over placing an online order directly with the supermarket. However, for those with one-off projects or the disposable income to absorb the costs, TaskRabbit and similar services such as Mopp seem like a logical innovation.

From my converstions with Liz and Laura, TaskRabbit works well for the taskers too. It allows them to organise their time the way they want, and make money during the gaps in their own busy lives.

It remains to be seen how scalable the service is, and whether standards will be maintained as the number of taskers expands, but it seems to me that it's off to a pretty good start.
TaskRabbit plans for an odd-job revolution - FT.com
Useful Startups: Taskrabbit Gets People to do Stuff for You | DailyTekk
TaskRabbit connects you to safe and reliable help in your neighbourhood.
But not everyone sees it quite that way:
Taskrabbit Reviews | Glassdoor.co.uk
If TaskRabbit Is the Future of Employment, the Employed Are Fucked
Sam Biddle
7/23/14 1:30pm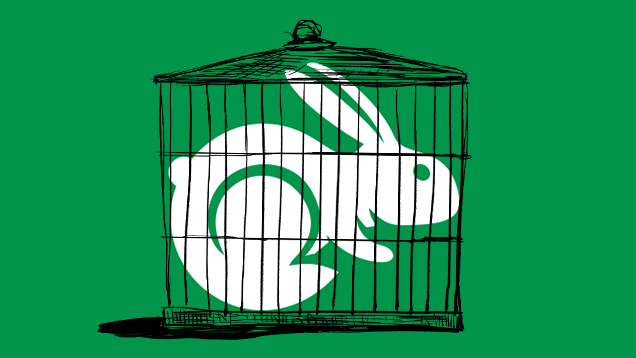 The employment of the future is here, and it's terrific for everyone except the people doing the work. TaskRabbit, which lets you outsource the things you don't want to do to people who need money, is at the forefront of this chore revolution, and it's already making some lives harder.

In 1994, professors Stanley Aronowitz and William DiFazio published a book titled "The Jobless Future," surveying sea changes in the way people work. It didn't look good: "Today, the regime of world economic life consists in scratching every itch of everyday life with sci-tech," they wrote. A big heap of trivial problems were being solved by a bigger heap of trivial jobs, marked by a trend "toward more low-paid, temporary, benefit-free blue and white collar jobs and fewer decent permanent factory and office jobs."

Twenty years later, we've nearly perfected this ephemeral gig machine with TaskRabbit, a software engine that does for labor what Snapchat's done for memories.

TaskRabbit's premise is instantly charming: Fill as much of your idle time as you want with temporary work, from assembling IKEA furniture and scrubbing floors to making photocopies and decorating parties. It offers lackeys on demand, and like its automotive cousin Uber, has raised big venture capital bucks and cemented a role as spirit animal of the "sharing economy."
If TaskRabbit Is the Future of Employment, the Employed Are Fucked
.
.
.