We have to do something to reduce air pollution coming from vehicle emissions:
Futures Forum: "We know the effects of poor air quality run from cradle to grave. It's a lifetime threat to human health."
Governments are making moves:
Futures Forum: How to deal with air pollution: ban all diesel and petrol vehicles by 2040 >>> "The writing is on the wall for gasoline-powered cars."
Although there is a lot of confusion:
Futures Forum: Banning diesel > smokescreens and powerplay
There are initiatives happening elsewhere, though...
Local communities are organising themselves:
Futures Forum: Plans for more electric car charging points in Sidmouth
There is some clever thinking happening too:
Futures Forum: The future of transport > 'intelligent mobility'
And meanwhile, manufacturers are coming up with better technologies - but considerable difficulties still remain:
Electric cars' green image blackens beneath the bonnet
Research into the lifecycle of electric vehicles is a wake-up call for an industry geared up to promote 'zero emission cars'
NOVEMBER 8, 2017
Patrick McGee in Frankfurt 438 comments
The humble Mitsubishi Mirage has none of the hallmarks of a futuristic, environmentally friendly car. It is fuelled by petrol, runs on an internal combustion engine and spews exhaust emissions through a tailpipe. But when the Mirage is assessed for carbon emissions throughout its entire lifecycle — from procuring the components and fuel, to recycling its parts — it can actually be a greener car than a model by Tesla, the US electric vehicle pioneer, in regions with particularly high carbon emissions from electricity.
According to data from the Trancik Lab at the Massachusetts Institute of Technology, a Tesla Model S P100D saloon driven in the US midwest produces 226 grammes of carbon dioxide (or equivalent) per kilometre over its lifecycle — a significant reduction to the 385g for a luxury 7-series BMW. But the Mirage emits even less, at just 192g.
The MIT data substantiate a study from the Norwegian University of Science and Technology last year: "Larger electric vehicles can have higher lifecycle greenhouse gas emissions than smaller conventional vehicles." The point of such comparisons is not to make the argument for one technology over another, or to undermine the case for "zero-emission" cars. But they do raise a central issue about the industry: are governments and carmakers asking the right questions about the next generation of vehicles?
Policymakers are pushing the car industry toward a new era, but neither Europe, America nor China have actually set up the appropriate regulatory apparatus to differentiate among electric vehicles and judge their environmental merits. The idea that some combustion engine cars can be greener than some "zero-emission" electric vehicles simply does not make sense in the current regulatory environment.
From a government standpoint, all electric vehicles are equally green — regardless of whether they are big or small, produced efficiently or with great waste, or powered by electricity generated by solar energy or coal. "Electric vehicles are zero-emission by definition," says Roland Doll, innovation officer at InnoEnergy, a group supporting sustainable energy. "[Regulators] only measure what comes out of the exhaust pipe. Well, there is no exhaust pipe."
Electric cars' green image blackens beneath the bonnet - Financial Times
There are logistical problems:
OUT OF JUICE

Brits forced out of diesels and into electric cars 'could be left stranded' as there aren't enough charging points
By Joe Finnerty, Digital Motors Editor
27th November 2017

New car buyers face huge diesel taxes next year and are being prompted to go electric instead - but could be left running out of battery as there aren't enough plugs in the UK, according to new analysis

BRITS being forced out of diesels and into electric cars could be left running out of juice due to a lack of places to charge up. New car buyers face hefty diesel taxes from April 2018 and are being urged to go green with extra backing for electric car sales.





But current figures show there's just one charging point for every 53 miles in the UK, according to new analysis by finance firm Moneybarn. That's compared to a fuel station every 29 miles - and petrol and diesel motors have a much bigger range than an electric car.

Most pure battery models need to charged every 100 miles meaning the current number of plug-in points could leave motorists dangerously low on charge and out of range for stations during long journeys and non-motorway travel. The problem is expected to get worse unless infrastructure ramps up with the number of electric cars on UK roads expectedto hit 700,000 by 2020.
Brits forced out of diesels and into electric cars 'could be left stranded' as there aren't enough charging points - The Sun
Study Says Dealers Are Ill-Prepared For The Coming Wave Of Electric Cars - Forbes
China is leading the way:
Electric cars already cheaper to own and run than petrol or diesel – study | Environment | The Guardian
Move Over, Tesla: China Holds The Keys To Electric Vehicles - Forbes
Ford set to launch electric cars in China amid weak sales | The Independent
Sales of electric vehicles in China exceed authorities' goals - China Certification – CCC mark certificate (3C) for China
Meanwhile, where do we get the resources for the batteries from?
BMW Joins Race to Secure Cobalt for Electric-Vehicle Batteries - Bloomberg
The Human Rights Issues That Could Taint Electric Cars
Ryan Felton
Yesterday 11:30am
Filed to: ELECTRIC CARS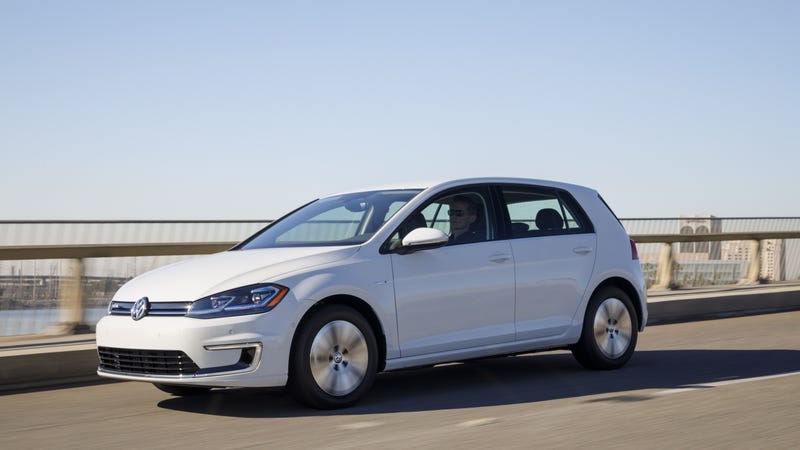 Photo: Volkswagen

With most automakers in the industry prepping an onslaught of electric vehicles in the coming years, there's increasing attention being paid to where they'll obtain necessary minerals for production. Last week, a group of 10 automakers took a step forward in the right direction, by saying they would "identify and address ethical, environmental, human and labour rights issues in the sourcing of raw materials."

Investigation Highlights How Child Labor Could Be Used To Mine Essential Mineral For Electric Cars Global demand for cobalt, an essential element in electric car batteries, is sky high. But in some…Read more

Global demand for minerals like cobalt—an essential element in electric car batteries—continues to swell, and we might not even have enough to meet the needs of automakers. But the question of where we get those metals is an even more challenging. For instance the increasingly-unstable Democratic Republic of Congo is the world's biggest source of cobalt, where child labor is reportedly used in cobalt mines.

The allegation alone taints an ever-relevant supply for the auto industry. But a new partnership launched among the 10 automakers—including Ford, BMW, Daimler, and Volkswagen—says it wants to "identity and address" human and labor rights issues in the sourcing of raw materials.

The partnership is called "Drive Sustainability." It is being coordinated through CSR Europe, a business network. Drive Sustainability's initiative—the Raw Materials Observatory—will "assess the risks posed by the top raw materials" like mica, cobalt rubber, and leather, in the automotive sector, according to Stefan Crets, the executive director of CSR Europe.

"This will allow Drive Sustainability to identify the most impactful activities to pursue in order to address the human, ethical and environmental issues within the supply chain," Crets said in a statement. And when it comes to mica, in particular, CRS says it's working with a separate effort called Responsible Mica Initiative to create a wholly ethical supply chain over the next five years.

"For Drive Sustainability this is an occasion to contribute to cross-sector actions to tackle child labour issues and unacceptable working conditions in the raw materials supply chain" Crets said in the statement.

All told, it's a notable sign that automakers recognize the challenging balancing act that's ahead in trying to ramp up production of electric cars while also being cognizant of the fact that raw material itself is confined from a small, very conflicted market. Now they just have to stick to their word.
The Human Rights Issues That Could Taint Electric Cars
.
.
.