Air quality has become pretty bad in many parts of the UK:
Futures Forum: Air pollution: urgent action needed
Including Exeter:
Futures Forum: Improving Exeter's air quality and public transport through congestion-charging

Britain referred to European Court of Justice along with five other worst polluters

The European Commission has launched legal proceedings against the governments of Britain and five other countries for repeatedly breaching legally binding EU air pollution rules.

Environmental campaigners accused UK ministers of "apathy" after they failed to convince EU officials they were moving quickly enough to make British air safe to breathe – while the EU said the UK and its co-defendants had blown several "last chances" to put things right.

Air pollution causes around 40,000 early deaths every year in Britain, according to the Royal College of Physicians and the Royal College of Paediatrics and Child Health. The EU summoned Michael Gove, the environment secretary, to Brussels earlier this year to account for the UK's persistently high levels of toxic nitrogen dioxide, and to explain what policies the government would bring in to resolve the issue.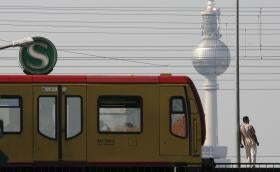 READ MORE
Germany plans to trial free public transport to fight pollution

On Thursday morning, after an apparently unconvincing performance and an extension of the deadline to come up with policies, the UK has now been referred to the European Court of Justice, along with the other big polluters: France, Germany, Hungary, Italy and Romania. The limits set out on air pollution under EU Directive 2008/50/EC had to be met in two stages, by 2005 and 2010, but are still being breached by the referred states as of 2018.

The referral comes the same day as the energy and climate change secretary, Greg Clark, announced new measures to ramp up fossil fuel production, citing the "substantial benefits" of exploiting shale gas. In a statement to parliament Mr Clark said that planning applications to drill for the fossil fuels "remain disappointingly slow" and that he wanted to speed up the process.
EU takes British government to court for illegal and dangerous air pollution levels | The Independent
Meanwhile, the government has just launched its latest initiative:
Air pollution plans to tackle wood burners - BBC News
Crackdown on wood-burning stoves, diesels and toxic tyre particles | Daily Mail Online
Gove wants 'to halve number of areas with unsafe pollution' - Daily Mail - YouTube
But not everyone is impressed:
Government's 'inadequate' air pollution strategy fails to tackle car and lorry emissions, warn campaigners

'While thousands of people are dying early from air pollution the government has postured and prevaricated on air pollution,' Green MP Caroline Lucas says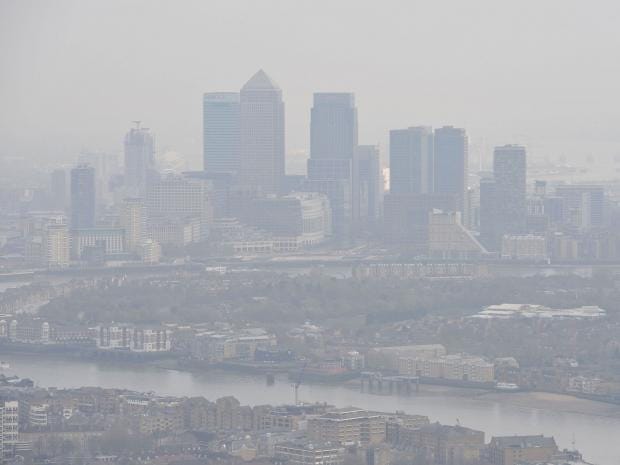 The health impacts of air pollution in the UK are estimated to cost the UK more than £20bn every year PA
The government's plan to cut air pollution lacks concrete proposals to tackle the problem and fails to address the main source of illegal emissions in towns and cities: cars and lorries.

That is the view of green campaigners, who have warned that ministers' "inadequate" proposals were shifting the responsibility to local government to tackle a public health crisis claiming 50,000 lives in the UK each year, without saying where the money would come from.
Greenpeace said there was a "transport-shaped hole" in the proposals and urged the government to offer more than just "good intentions".
Caroline Lucas, co-leader of the Green Party, said the plans were "underwhelming" and the equivalent of "'taking a water pistol to a wildfire".

Under the clean air strategy, unveiled on Tuesday, the government will introduce legislation to create a new legal air quality framework and give local government new powers to take action.

Ministers have promised to stop 8,000 tonnes of harmful particulate matter from entering the atmosphere each year by banning the dirtiest domestic fuels. Meanwhile ammonia emissions from farmers will be tackled and research will be undertaken to develop new standards for tyres and brake pads to address toxic emissions of microplastics.
A new public messaging system will also be set up to warn people about spikes in poor air quality.

Paul Morozzo, clean air campaigner at Greenpeace, said: "New primary legislation on air quality is much needed. Alongside the new commitment on reducing particulate pollution the government's new strategy is at least demonstrating the right intention.

"But we need more than good intentions. Once again it looks like local authorities are being handed responsibility without the clarity on where the resources will come from. There's a transport-shaped hole in what we've seen of this strategy so far."
The new plan comes as the European Commission is taking the British Government to court for breaching EU air quality rules. The EU's environment commissioner, Karmenu Vella, said Britain had broken limits on levels of health-damaging nitrogen dioxide (NO2) and failed to provide "credible, effective and timely" plans to cut pollution.

In a separate High Court case in February, a judge ruled the Government's plans to tackle air pollution were "seriously flawed"and "unlawful".


Mr Morozzo added: "To be a proper clean air strategy it would need concrete plans on clean air zones to tackle dangerous pollution from diesel cars, yet there's no detail following the government's latest ticking off from the High Court. Further, to achieve clean air in the UK we have to get diesel cars off our roads as fast as we can. To get us on the right tracks now the government must bring forwards the ban on petrol and diesel cars by a decade to 2030."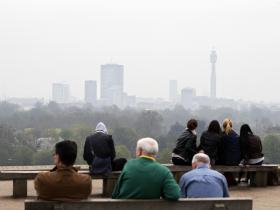 READ MORE
Air pollution is causing crime in London, claim LSE scientists

More than 50,000 people die from pollution each year in the UK, according to a report in The Lancet. Levels of harmful nitrogen dioxide air pollution in the UK have broken legal limits every year since 2010 while 90 per cent of the UK's population lives in areas where levels of particulate air pollution exceed World Health Organisation limits.

MPs also attacked the plans. Geraint Davies, chair of the All-Party Parliamentary Group for Air Pollution, criticised the proposals as "inadequate and without the focus, priority and resources to meet the challenge of mass premature deaths from air pollution".
He said: "
Michael Gove
[the environment secretary] is not taking the crisis seriously. He knows that, if we leave the EU, safeguards against toxic levels of air pollution will no longer be in place."

Green MP Ms Lucas accused the government of having "postured and prevaricated on air pollution" while thousands of people died prematurely as a result of emissions. The details of this plan look extremely underwhelming," she said.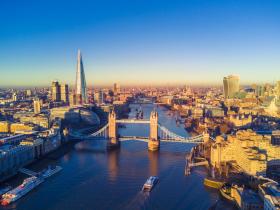 READ MORE
London considering car-free days in effort to tackle pollution crisis

"It fails to back up their bold claims with any cash – meaning that hard-pressed councils will struggle to implement new strategies. Even worse, though, is the utter failure of this government to stand up to the motor lobby – and its continued promotion of private car travel, despite the huge impacts this has on our health."

And ClientEarth's James Thornton said: "While the government's focus on air quality from different sources is welcome, road transport is still the main source of illegal air pollution in our towns and cities."

The government will publish a separate plan on how it will reduce emissions from vehicles shortly.

Mr Gove said the plan set out "comprehensive action required across all parts of government to improve air quality". He claimed air quality had "improved significantly since 2010", but admitted it was still "making people ill, shortening lives and damaging our economy and environment".

Mr Gove added: "Government cannot act alone in tackling air pollution. Our strategy sets out how we will work with businesses, farmers, industry and households to develop innovative new solutions to reduce emissions. It also highlights how we can all take action and playing an important role in cleaning up our air
".
Government's 'inadequate' air pollution strategy fails to tackle car and lorry emissions, warn campaigners | The Independent
.
.
.