There are ideas out there about how to create a 'healthy new-town' - but much of this could also be built into already-existing-towns:
Bicester Healthy New Town Initiative » Bicester Vision
What is a healthy new town? | Design Council
Meanwhile, there is also mental health to take into consideration:
Designing mental health into cities: the next frontier for urban design | Design Council
And here is a questionnaire for planning professionals:
How good are you at creating healthy places? Survey
On the other hand, non-planning professionals are coming up with practical projects:
The doctor who wants to make his town better - BBC News
To finish, a piece from the Independent from a couple of years ago: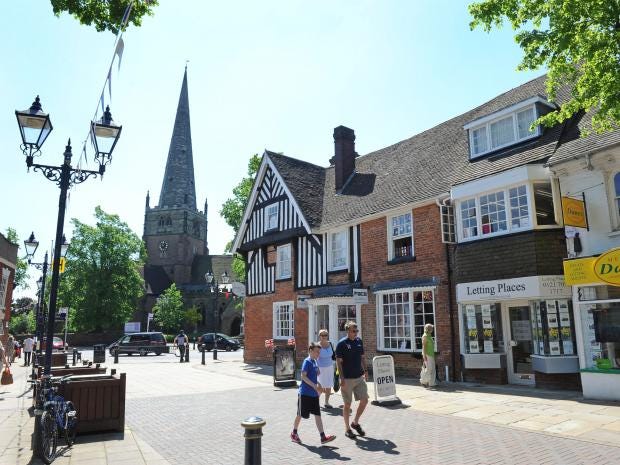 HOW TOWN PLANNING CAN MAKE US THIN AND HEALTHY: ARCHITECTS SHOW THAT MORE GREEN SPACE AND LESS HOUSING DENSITY HAS A CLEAR EFFECT ON PUBLIC HEALTH
Only 3.4 per cent of the Solihull area is covered by housing / Alamy
CHARLIE COOPER
Thursday 30 January 2014 00:11 GMT
It isn't hard to find an architect who will tell you that vast swathes of the British urban landscape are ugly, grey and unappealing – nor would you struggle to find people who agreed with them. But could it be that the look and the layout of our cities is actually bad for our health?
A new report from the Royal Institute of British Architects (RIBA) sets out to prove just that. Comparing rates of physical activity, childhood obesity and diabetes in England's nine most populous cities, RIBA have found a clear correlation between the amount of green space, density of housing in urban areas, and the overall health of the local population.
How town planning can make us thin and healthy: Architects show that more green space and less housing density has a clear effect on public health | The Independent
.
.
.