A year ago, this blog
looked at the whole issue of 'local is best' a year ago - and featured the Wyevale Garden Centres:
Futures Forum: Transition towns and buying local
For the past week, the Herald's top story has been the garden centre:
Sidmouth businessman's plans to make town's garden centre 'special again' | Latest Sidmouth and Ottery News - Sidmouth Herald
And the future of this large area of employment land could well impact on that of another:
Futures Forum: Sidford business park >>> 'Where is the land for new industrial units?' Possibly at the revamped garden centre...
There is further comment elsewhere on-line about the site:
Big interest in Wyevale Garden Centres as opening bids are assessed | Horticulture Week
And there is a lot of interest in the Sidmouth centre:
What are the most in-demand Wyevale garden centres?
Woodcote Green, Sudbury and Tunbridge Wells are among sites that experts say will attract most interest.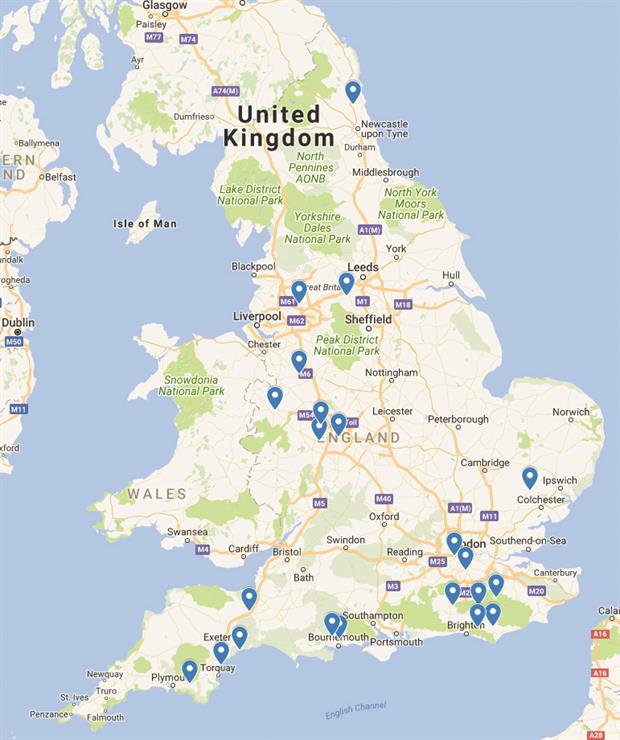 Wyevale put its 145 garden centres up for sale in late May at prices ranging from £200,000 to £35m and with a combined value of £450m. The deadline for first bids to Christie & Co was 26 June. National operators have shown interest but an outside buyer could still snap up many or all the centres.
West Parley, Wimbourne, Lower Dicker, Wych Cross, Lewes, Old Barn, Jack's Patch, Sidmouth, Taunton, former Armitage's such as Pennine, Garden & Leisures and Peter Barratt's centres such as Heighley Gate, Bolton, Syon Park, Woodbridge and Bridgemere are also expected to be among the most popular. Wyevale says it is "business as usual" until a deal is done.
Most interest is likely to be in southeastern centres, but groups such as Klondyke could look in its northern heartland, while British Garden Centres would look in the eastern Midlands. Squire's and Haskins would want South East centres. Blue Diamond could look nationwide and Dobbies would look throughout England and Wales. Notcutts is southern- and Midlands-based. Hillview is in the Midlands and QD/Cherry Lane is based in East Anglia. Newbank is in the North West. Longacres is in the South East, as is Bonnetts.
Ian Barlow, who sold

Sidmouth Garden Centre

in Devon (asking price: £900,000) to Wyevale in 2014 for about £3.5m, is in the market to buy it back and says there are "bidding wars" going on locally for garden centres, including

Jack's Patch

(£3.1m) in Cornwall and

Taunton

(£2.8m) in Somerset.
Barlow says: "It would be rude not to bid. If it goes for £900,000 it will be the bargain of a lifetime. But it will be going for substantially more than that — I believe there are five or six offers on the table." Barlow owns 12 acres around Sidmouth and could redevelop or rebuild the centre should his bid be successful.
He says the sale has been clever in setting up local bidding wars for "once-in-a-lifetime opportunities" all around the country.
Barlow adds that freeholds are likely to be more attractive than leaseholds. "They have got to sell them all. They can't be left with a few because they have to get rid of head office. Head office is a £30m cost and they can't justify that for a few centres. Guy Hands has to liquidate the hedge fund because people want their money out.
"In the present situation, with the way retail is — and I know garden centres are different — it has been proved big companies can't run garden centres. They are not nimble enough on their feet and ready to go. I can't see anyone taking on all of something that big.
"Sidmouth was turning over £3m and now in three years it's less than £1.3m. All it needs is a bit of care and customer service, and to get away from big companies who do nothing for the local economy."
Meanwhile, former Sidmouth centre manager James Trevett is having 1,044sq m Combe Garden Centre built in nearby Gittisham, Devon.
What are the most in-demand Wyevale garden centres? | Horticulture Week
See also:
Sidmothian James sets sights on building garden centre in Honiton | Latest Sidmouth and Ottery News - Sidmouth Herald
Combe Garden Centre in Honiton: Opening date is announced | Honiton, Axminster and Seaton news - Midweek Herald
.
.
.