Is there any point in local government?
Futures Forum: The assault on Local Government: The Strange Death of Municipal England
If you think there isn't any - then starve it of cash:
Futures Forum: An uncertain future for local government finance
The concerns and reports continue:
Thursday, 22 June 2017
No Finance Bill in Queen's Speech
Written by Ruralcity Media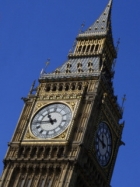 Huge concern has been voiced by council leaders after the Local Government Finance Bill was omitted from the Queen's Speech.
The Bill had set out a framework to allow local government in England to keep all of the £26 billion in business rates it raises locally each year.
But its reintroduction was omitted from the
Queen's Speech
which instead focused largely on Brexit-related legislation as the UK prepares to leave the European Union.
Of 27 bills contained in the speech, eight relate to Brexit and its impact on immigration, trade and sectors such as agriculture.
The Local Government Association said: "It is hugely concerning that the Government has not reintroduced the Local Government Finance Bill in the Queen's Speech.
This would close the funding gaps identified below, in children's and adults services."
The association, which represents local authorities, also called for government assurances that billions of pounds in EU regional funding would be protected post-Brexit.
Brexit would have a significant impact on local government, it said, creating challenges that needed to be addressed but also opportunities to do things differently.
"Local government must play a central role in deciding whether to keep, amend or scrap the EU laws which impact on the council services that affect people's day-to-day lives."
Brexit should not simply mean a transfer of powers from Brussels to Westminster, Holyrood, Stormont and Cardiff Bay, said the association.
Instead, it should lead to new legislative freedoms and flexibilities for councils so that local communities and businesses could benefit.
The association added: "We are calling for clear guarantees to protect the £8.4 billion in local regeneration and regional funds.
This funding is needed to protect local regeneration plans, flagship infrastructure projects, employment and skills schemes and local growth in our communities."
The association said such a commitment would be in line with a government pledge to provide stability to farmers as the UK left the EU, outlined in the government's Agriculture Bill.
No Finance Bill in Queen's Speech
Councils demand 'clarity' over funding after business rates devolution is dropped
BY
COLIN MARRS
— 22 JUN, 2017

A steering group which spent the last 15 months consulting on how 100% business rates retention would work has been disbanded after the exclusion of local government finance legislation in this week's Queen's Speech.

Parliamentary time to consider the Local Government Finance Bill in the last Parliament ran out before Theresa May called this month's General Election. However, the sector was stunned this week when the government made it clear that it would not revive the process for at least two years.

Room151 has seen a letter sent to members of the steering group from Anne Stuart, the newly-installed civil servant leading the business rates retention process. It said: "I'm sorry this should be my first communication, but I am emailing because as you will have no doubt seen, the Queen's Speech did not include a new Local Government Finance Bill and so it will not form part of the Parliamentary timetable for this session."

In her letter, she thanked members of the steering group but said she would only be in touch "once we are in a position to resume working with you on the future of local government finance reform." However, she said that ministers remain committed to local government taking greater control of its income. "We are engaging ministers on the options for future reform without an immediate Bill…," she said.

Ministers have reaffirmed their commitment to a thorough, evidence-based review and that work will continue with local government on that issue, Stuart said.

One steering group member told Room151: "This is more than a year's work down the drain. If the government is planning to introduce any reform by executive order, it needs to make sure they take the sector with them."

Lord Porter, chairman of the Local Government Association, said that the failure to move on with business rates devolution was "hugely concerning". He said: "While negotiating Brexit will be a huge challenge for the government, it cannot be a distraction from the challenges facing our public services. The day-to-day concerns of our communities go far beyond Brexit. Only with adequate funding and the right powers can local government help the government tackle the challenges facing our nation now and in the future."

Jo Miller, Solace president and chief executive of Doncaster Metropolitan Borough Council, said: "I am disappointed that key legislation—absolutely fundamental to ensuring the future sustainability of local government—has now been dropped. Local government urgently needs clarity around our future funding—at present we simply face a cliff edge from 2020. This must urgently be resolved."

A DCLG statement said: "The government is committed to delivering the manifesto pledge to help local authorities to control more of the money they raise and will work closely with local government to agree the best way to achieve this."

The steering group to guide the process of business rates devolution was created in March last year after George Osborne announced that primary legislation would be introduced to allow councils to keep 100% of growth in business rates—up from the current 50%.