Plastic is proving a real pollutant - and steps are being taken to tackle it:
Futures Forum: "Stop plastic pollution in our oceans" >>> Surfers Against Sewage bring their campaign to Devon
Futures Forum: Marine ecosystems and human health > UK to ban microbeads
Futures Forum: Encouraging tourists to stop using plastic water bottles
Futures Forum: "Bring back bottle deposits to stop plastic pollution in our oceans" >>> consultations, campaigns, petitions
And as this piece in the Express shows, people are very much in favour of doing something:
Plastic tax: Majority of people open to see levy on other products | UK | News | Express.co.uk
The news this weekend is that other plastics are to be targeted:
Chancellor considers tax on takeaway boxes and other plastics | The Independent
UK considers tax on single-use plastics to tackle ocean pollution | Environment | The Guardian
Budget will target plastic bottles with new taxes | News | The Times & The Sunday Times
Plan to tax throwaway plastic as Tories warn against 'middle-of-the-road' Budget - Telegraph
Philip Hammond to unveil bold plastic packaging tax in bid to clean up world's rubbish-strewn oceans - The Sun
Here's an overview from the BBC:
Budget 2017: Tax on takeaway boxes to be considered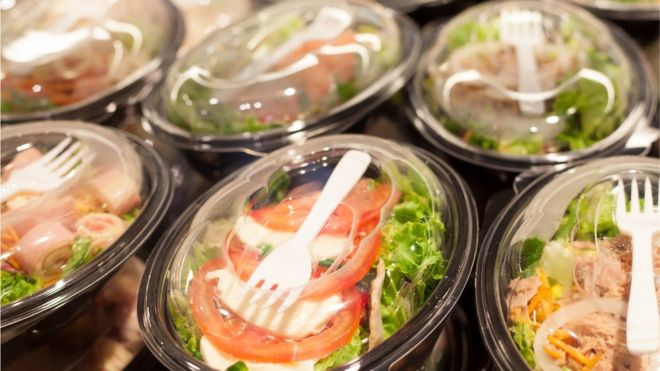 A tax on takeaway boxes is to be considered in an attempt to tackle the problem of plastic waste.
In Wednesday's Budget, Chancellor Philip Hammond is expected to call for evidence on whether a tax on the use of the most environmentally damaging single-use plastics would help.
Single-use plastics include packaging, bubble wrap, and polystyrene takeaway boxes.
Greenpeace said ocean plastic pollution was "a global emergency".
'Heartbreaking'
The Treasury said the work on a potential plastic tax would examine the lifecycle of single-use plastics.
The Treasury said the amount of single-use plastic wasted every year in the UK would fill London's Royal Albert Hall 1,000 times, and cited the success of the 5p charge on plastic bags to illustrate the feasibility of a levy.
Birds, sea mammals and turtles die from consuming or becoming tangled in plastic waste.
Sir David Attenborough recently described the "heartbreaking" sight of an albatross feeding plastic to its young chick instead of fish.
Sue Kinsey, senior pollution policy officer at the Marine Conservation Society, said plastic was a "complete menace" in the marine environment.
"It takes a long time to break down and it's almost indigestible if animals eat it.
The real danger is that animals are starving to death with stomachs full of plastic."
'Dumped rubbish'
Tisha Brown, oceans campaigner for Greenpeace UK, said the move "recognises the significance of the problem and the urgent need for a solution."
But shadow environment secretary Sue Hayman criticised the government for "warm words" on the environment while underfunding services and failing to enshrine EU protections in UK law.
She said: "While we support initiatives to decrease the use of non-recyclable materials, the slump in recycling figures and significant increase in litter and dumped rubbish under this government requires a far more strategic approach."
The call for evidence is expected to be launched in early 2018
Budget 2017: Tax on takeaway boxes to be considered - BBC News
.
.
.