Devon cob makes the national headlines:
Futures Forum: RIBA House of the Year shortlist > Cob Corner, Devon
Another inspiring house shortlisted for the RIBA prize
RIBA House of the Year 2017 longlist is revealed | Daily Mail Online
... is a magnificent tree house in Dorset:
Britain's most luxurious treehouse could win Riba award | Daily Mail Online
The architects are based in Bridport:
Projects Archive - BEaM
The Woodman's Treehouse - BEaM
Woodsman's Treehouse
by Brownlie Ernst and Marks
Client
Mallinson Ltd
Awards
RIBA South West Award 2017 and RIBA South West Small Project of the Year 2017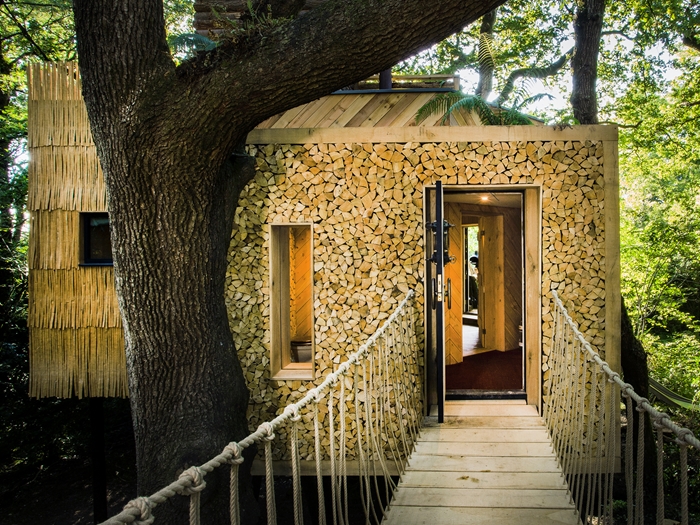 We approached this house from the top of the hill walking down to the woodland below. The treehouse is set deep in the woodland and an atmosphere of anticipation builds up as one reaches the setting for the treehouse, leaving the footpath and setting foot onto the timber deck of the raised walkway then onto the suspension bridge that leads to a charred oak door with a reclaimed brass porthole set within. The initial view is both inviting and exciting, through the front door and one is into a different world.
This treehouse built in the Dorsetshire woodland is the latest and most ambitious design to this woodland enterprise to date. Built by a self-build team of skilled furniture makers and green wood craftsmen including the client and his family members, using traditional methods applied to contemporary building design.
The treehouse is structurally independent of the host English oak tree that it encompasses. The heart of the plan is a rotunda, which holds the support spaces much as a Scottish castle keep does with thick outer walls housing support spaces such as bedroom, kitchen, toilet and bathroom spaces. Here also deep voids between outer (variously clad) timber and inner timber linings are punctuated by openings and niches to create an effective impression of thick walled solidity in defiance of the lightweight construction. At all turns the occupant is drawn to framed woodland views.
Although small the building exploits a rare opportunity for experimentation beyond normal conventions and is already an extremely popular destination, now fully booked in its first season. It will no doubt feed the soul and restore the spirits of its occupants.
The project displays a masterly control of form and function, with pinches of references from Borromini, Palladio and Stirling. All this squeezed into a tiny first project for this relatively new practice specifically formed to design bridges anywhere in the world. The promise of this level of innovation in the world of bridge design is a nice thought!
Contractor
Mallinson Ltd
Structural Engineer
Ecos Maclean
Internal Area
35 m²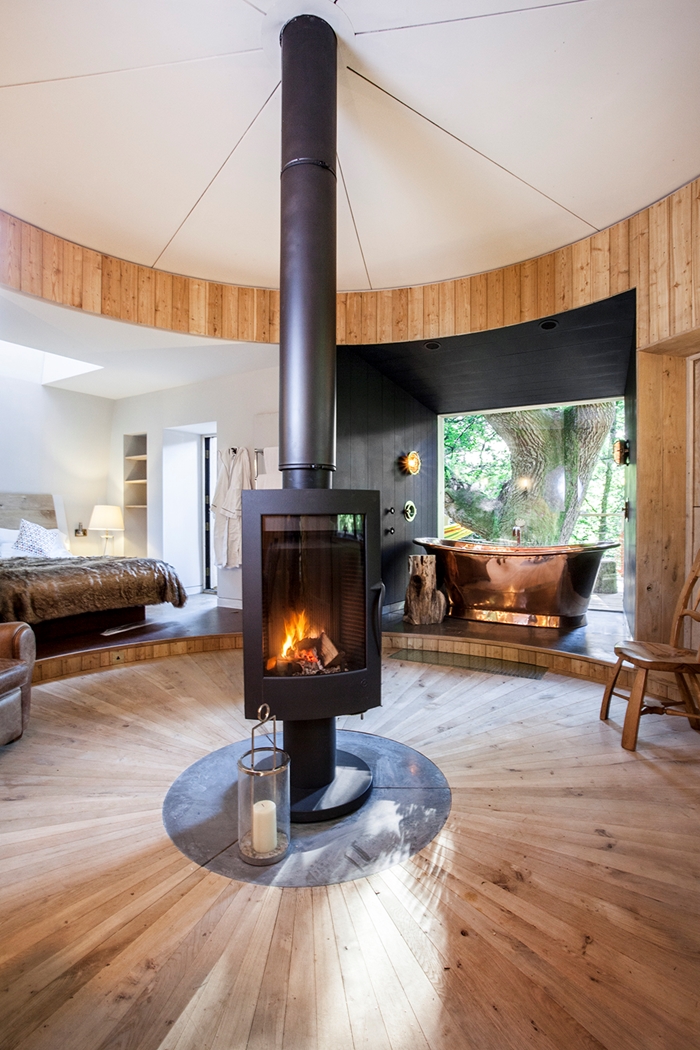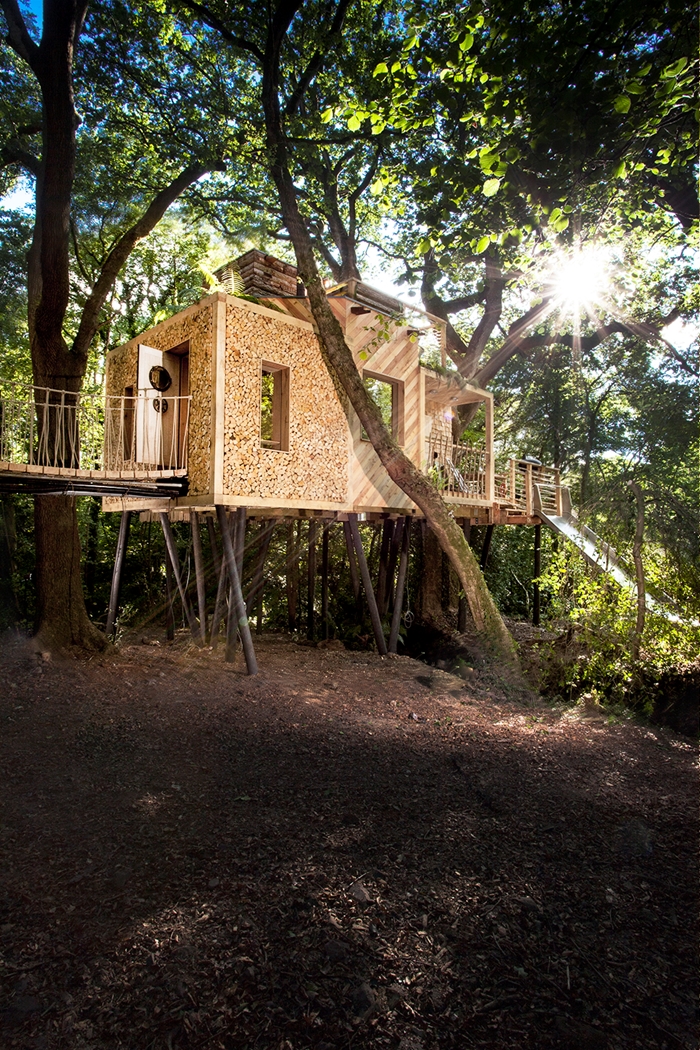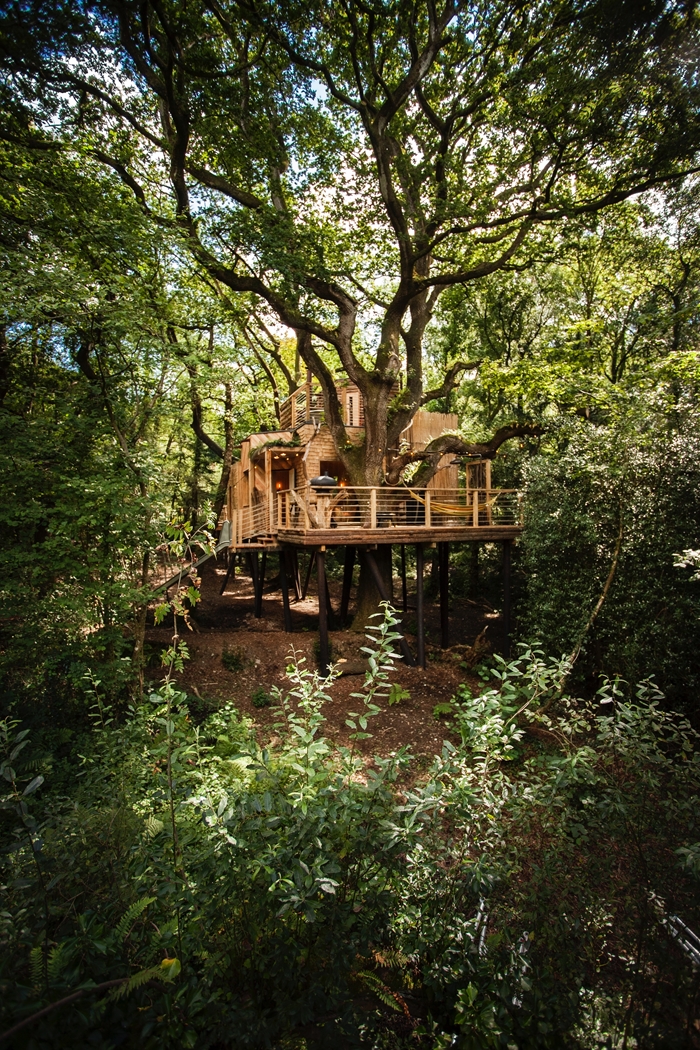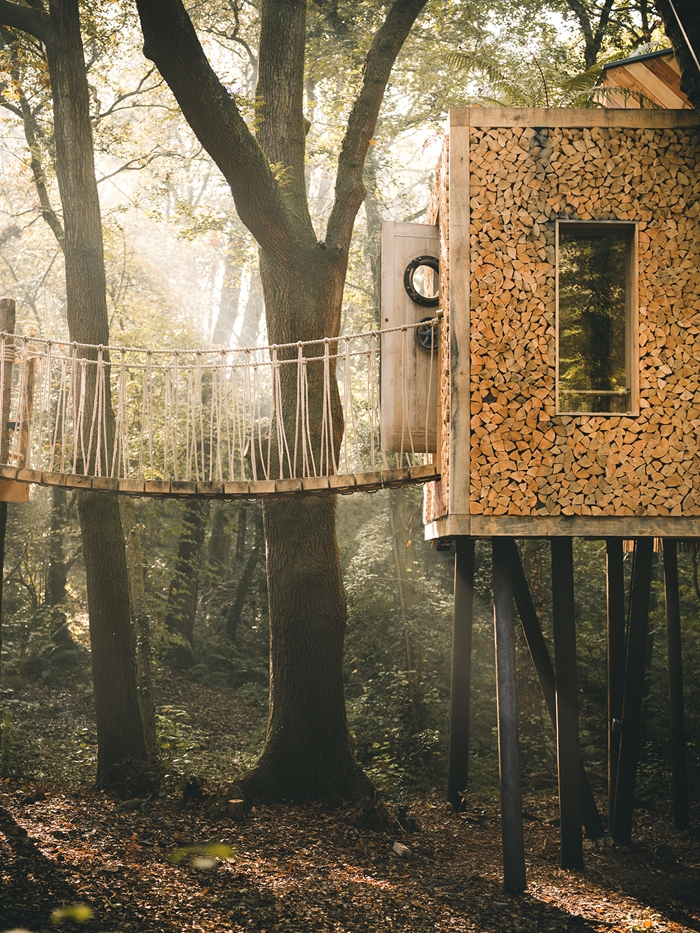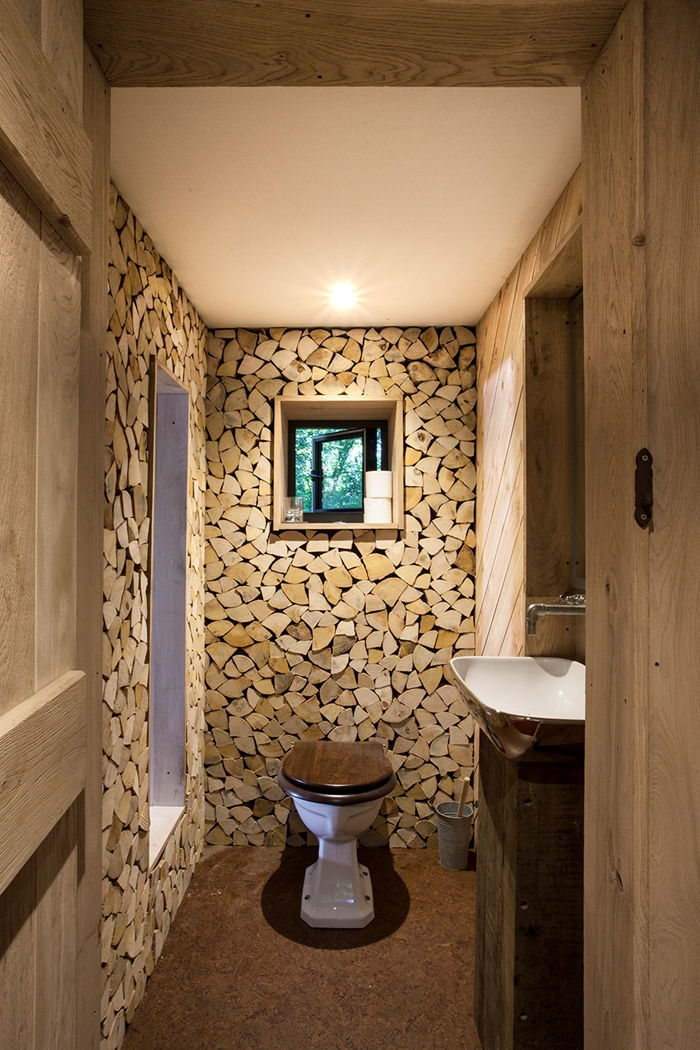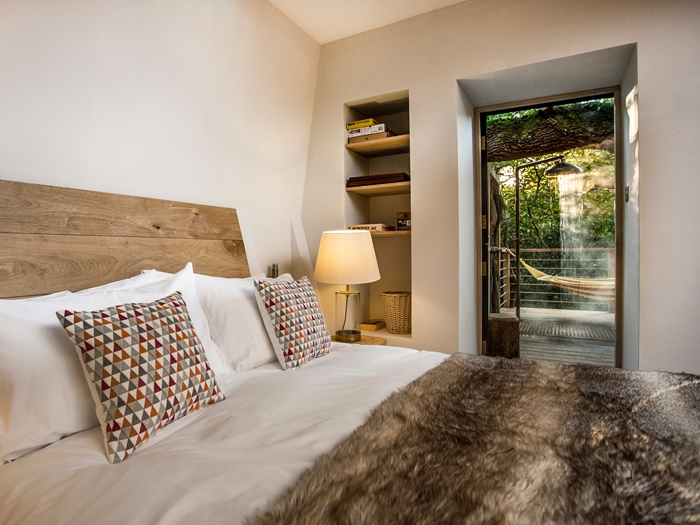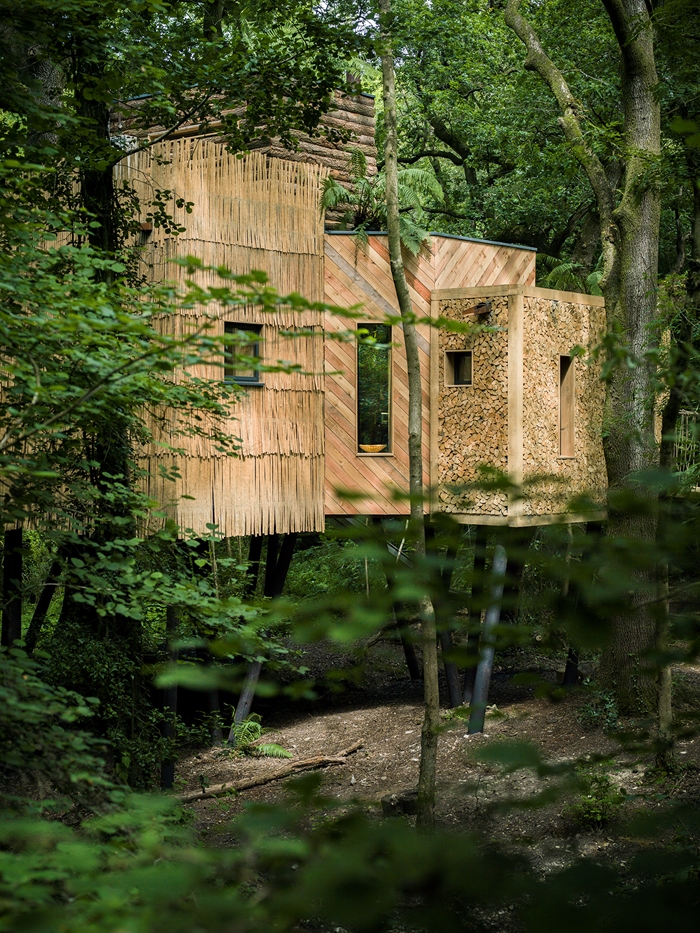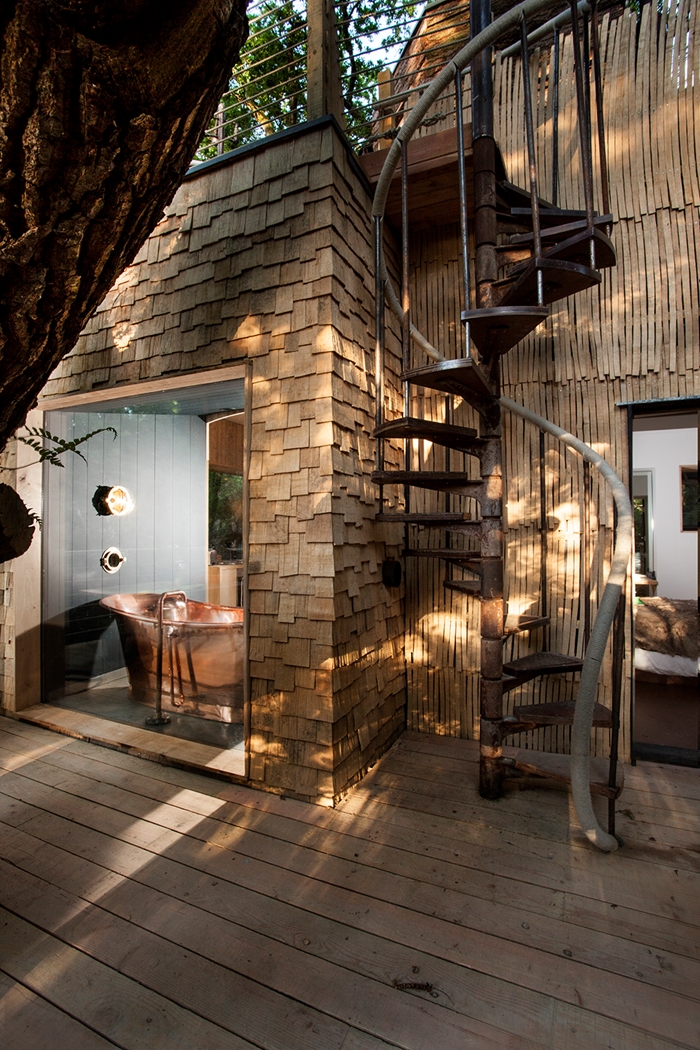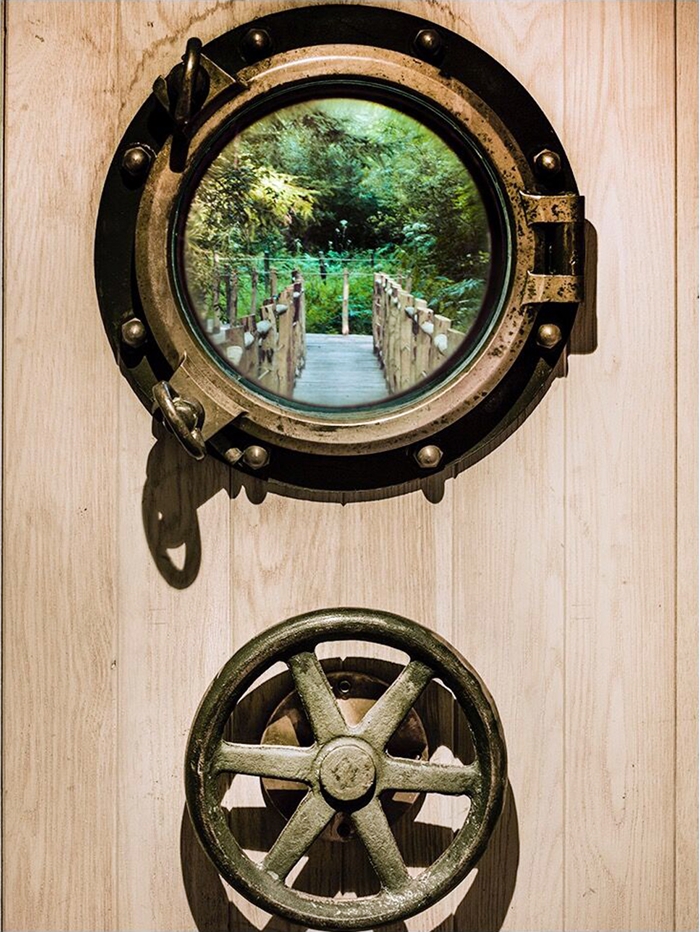 Woodsman's Treehouse
.
.
.