The developer pushing for a retirement complex at Knowle is very familiar with this particular niche market:
Futures Forum: Knowle relocation project: building for a lucrative market
However, once you've bought into this particular niche market, you might not be able to buy your way out again - as the stories which keep appearing suggest:
The hidden costs of retirement properties - Telegraph
Incredible story of how McCarthy & Stone retirement flat in Clacton-on-Sea fell from £250,000 to £60,000 in eight years - The Sun
Of course, no one can predict exactly how the housing market will perform, as reported in today's Sunday Times:
Retirement flats offer comfort to the elderly but are proving hard to sell – as fees rack up
Mum left us a home by the sea – and a rising tide of losses
Faith Archer

September 17 2017, 12:01am, The Sunday Times
A significant number of retirement properties have lost value in recent years

Peggy Browning bought a new retirement flat in Devon priced at £206,450 nine years ago, at the age of 89. After her death last year, the property passed to her two daughters. It is now on the market for £125,000 and is proving difficult to sell. Until a buyer is found, Lyn Field and her sister have to pay the £190 a month (£2,282 a year) management charges on the flat, even though it is empty.

Their story highlights the potential burden of retirement properties for buyers' descendants. A significant number have lost value in recent years and come with hefty charges that fall on those who inherit the homes.

Sebastian O'Kelly of the campaign group Better Retirement Housing said: "
Newly built retirement flats have an appalling reputation for value on resale. This family's example is by no means unusual."

Almost two-thirds of new retirement homes bought at a similar time to Browning's were resold at a loss, research by the charity Elderly Accommodation Counsel (EAC) suggests. By contrast, the average price of a UK home has risen by more than 40%, Land Registry figures show.

Adam Hillier of EAC acknowledged that buyers were prepared to pay extra for new properties, but described the number of such homes that had fallen in value as "surprising".
..
Mum left us a home by the sea – and a rising tide of losses | Money | The Times & The Sunday Times
This report from Radio 4's Money Box last week is rather startling - although the developers do give answers to questions:

Half of new-build retirement homes sell at a loss

By Tony Bonsignore Reporter, Money Box

9 September 2017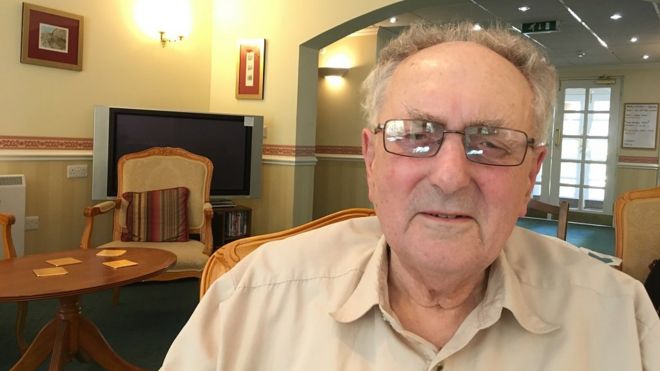 Ken says his children have lost out from his retirement property dropping in value

Around half of new build retirement homes sold during a 10-year period were later re-sold at a loss, according to exclusive research for the BBC.

The research by the Elderly Accommodation Counsel charity found falls in value could be more than 50%. It looked at thousands of Land Registry records for resale details of homes built between 1998 and 2012. The charity found many properties built after 2002 had underperformed the general property market.

Adam Hillier of the Elderly Accommodation Counsel (EAC), which advises people considering retirement housing, called the scale of the falls "startling".
Steep falls

According to the research, 51% of retirement properties built and sold between 2000 and 2010, and then sold again between 2006 and 2016, suffered a loss in value. For those properties which declined in value, the average loss was 17%. For some, the falls are much steeper.

The EAC found that for new build retirement properties sold between 2005 and 2007, and then resold between 2012 and 2014, more than four fifths fell in value. The average loss for these properties was 25%.

Mr Hillier said it was unclear why it was happening. "It's the million dollar question, really. I think part of it is the new build premium - especially when it comes to retirement housing," he said.

Another reason could be under-investment from developers once they have built the properties, he said.

"The traditional model was to hand over these properties to a managing agent to run them," he said. "Does the developer have that much of an interest in investing in the property?"

The trend has continued in recent years too. For new retirement properties sold between 2008 and 2010, and then resold between 2015 and 2017, nearly two thirds were sold for less than the purchase price. The average loss here was 19%.

The largest developer of retirement homes, McCarthy and Stone, told the BBC that the numbers did not include incentives given to the original buyers, which effectively lowers the purchase price.

The company also said it had worked hard to increase resale values in recent years, including extending leases, retaining management of developments, and providing sales support.

"The vast majority of our retirement apartments increase in value on resale", McCarthy and Stone told the BBC in a statement.

"It is also important to understand that the value of specialist retirement housing is not purely financial. It improves lives, provides peace of mind, care and support and ultimately helps older people maintain their independence.

"However, we recognise that there are a small number of cases, particularly with our older properties, where resale values of some apartments haven't performed as we would have wished. This can be down to many reasons, including the performance of some local property markets."

'Seriously wrong'

Sebastian O'Kelly, director of BetterRetirementHousing.com, said: "Dismal resale prices for retirement properties help explain why only 2% of over-65s live in designated retirement properties - far less than the US or Australia.

"Something is seriously wrong with the business model that these flats fall so drastically in value. The retirement housing sector will not expand notably until this is addressed. That would be more effective than attempting to deny that the problem exists."

Listen to the full report on Money Box, midday on Saturday 9 September on BBC Radio 4.
Half of new-build retirement homes sell at a loss - BBC News
.
.
.