Does Brexit offer greater promise for the environment:

Futures Forum: Brexit: or not, Britain will still be a global pioneer on the environment




Or not:

Futures Forum: Brexit: and pesticides




People are certainly considering the future:

Futures Forum: Brexit: and a strategy for UK wildlife conservation >>> >>> talk from the Devon Wildlife Trust >>> Weds 29th March: 7pm in Exeter




From the latest Observer:

Theresa May urged to honour climate and wildlife commitments



Celebrities and pressure groups warn UK prime minister against entering into 'environmental race to the bottom' to secure post-Brexit trade deals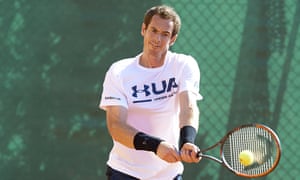 Andy Murray is among the high-profile figures who have issued a warning to Theresa May. Photograph: fotopress/Getty Images

Comments243

Press Association

Sunday 16 April 2017

Leading environmental campaigners have warned the government against scaling back on commitments to tackle climate change and end the illegal market in wildlife in order to secure post-Brexit trade deals.

Greenpeace, WWF, Friends of the Earth and high-profile figures including Andy Murray and Will Young are among those who have signed a joint letter to the prime minister urging Theresa May not to engage in an "environmental race to the bottom" after withdrawal from the EU.

The campaigners said they feared international green commitments could be watered down in return for lucrative bilateral trade agreements. The letter said: "We are alarmed by recent media reports suggesting that the UK's commitments to tackling climate change and ending the illegal wildlife trade could be watered down to secure post-Brexit trade deals.

"To be a great, global trading nation, the UK must deliver on its promises for the environment and the climate and honour our international commitments. In doing so we will help build a greener, better and more prosperous future for everyone, rather than driving an environmental race to the bottom."

The WWF chief executive officer, Tanya Steele, said: "An African elephant is killed every 25 minutes by ivory poachers, and we are already seeing the serious impacts of climate change, with more severe weather events in the UK.

"Our environment must not be sacrificed during the Brexit negotiations. The UK government must deliver on its promises and leave the environment in a better state for future generations rather than trading away protections for our nature and climate."

A government spokesperson said: "The UK is a global leader in tackling the illegal wildlife trade and a key part of worldwide efforts on climate change, including implementing the commitments made under the Paris agreement. Our commitment to both issues is as strong as ever.

"The government also has a clear ambition to be the first generation to leave the natural environment in a better state than we found it while securing the best deal for the country as we leave the EU."
Theresa May urged to honour climate and wildlife commitments | Environment | The Guardian
Meanwhile in Devon, moves are afoot to provide some safeguards:
Futures Forum: Brexit: and the County Council protecting Devon's nature
With the latest from Cllr Claire Wright's blog:

Secret plans by senior Tories to scrap EU environmental laws

Monday, 17 April 2017 1 Comment by Claire

No surprise here, but it must be fought tooth and nail. This could mean dirty seas, air and a massive loss of species, including endangered species.

Also, development on areas that are currently highly protected under EU law.

I am guessing that most Brexiteers didn't sign up for this but some us saw it coming.

George Osborne has been trying to scrap the EU Habitat Regs for years but EU commissioners told him to forget it.

Ministers will seek to obfuscate as usual with platitudes but there is now a raft of leaks coming out of central government.

My motion that goes before Devon County Council's full meeting on 27 April is more timely than I thought.

In Devon we have 122 EU protected sites across 115,000 hectares, including Dartmoor and Aylesbeare and Woodbury Commons.

See BBC interview with MEP Molly Scott Cato here - https://twitter.com/MollyMEP/status/853864044448624640

See my motion, developed with Devon Wildlife Trust, here -

"Devon is home to many scarce and threatened habitats such our ancient woodlands, rivers and wetlands, upland blanket bogs, lowland heaths, Culm grasslands and our stunning coast
and marine environments.

These support a myriad of species with internationally important populations of marsh fritillary butterflies, greater horseshoe bats, otters, overwintering waders and marine creatures including whales, dolphins and basking shark.

European Union Habitats Regulations protection of land and seascapes such as the pebblebed heaths in East Devon, large swathes of Dartmoor and Exmoor, the Exe and Tamar Estuaries and Lundy Island have meant that wildlife has flourished over the years and has ensured that these places remain crucial international strongholds.

The latest State of Nature report published last October found that the UK has experienced huge losses of habitat and wildlife, and 15 per cent of those studied are threatened with extinction.

Leaving the European Union puts at risk all of these protections - and the Government has not yet promised to retain the same level of protections that currently exist under EU legislation.

This Council recognises the huge importance of these rich landscapes for people and wildlife in Devon – and calls upon the Secretary of State for the Environment to support the Environmental Audit Committee, as well as the coalition of wildlife and nature organisations, asking for retention of at least the same level of protection for our wildlife and environment, as takes place currently under EU law'."
Secret plans by senior Tories to scrap EU environmental laws - Claire Wright
.
.
.