The hospitality industry has been voicing fears about what Brexit will mean for them:
Futures Forum: Brexit: and an uncertain future for the hospitality industry
This is despite
ministerial pronouncements on the labour market:
UK to stay open to EU migrant hospitality workers, Brexit secretary admits - The Caterer
And what about the effect on wages for the low-skilled? Reports from last August looked at the issue:
Reduced immigration after Brexit will not mean higher wages, think tank warns | The Independent
What might lower migration mean for workers, employers and government policy? - Resolution Foundation
A parliamentary report out earlier this month is saying pretty much the same:
Brexit won't cut immigration says House of Lords | Daily Mail Online
Brexit 'may not lower migration and is unlikely to boost low wages', report warns - Mirror Online


Ending free movement from EU is no 'quick fix' for low wages, Lords say

Peers recommend 'phased transition' to curb migration from bloc, to avoid labour shortages in sectors reliant on EU workers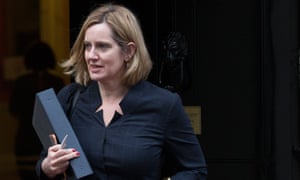 Amber Rudd, the home secretary, hopes to reduce net migration below 100,000 a year. Photograph: Mark Thomas/REX/Shutterstock

Alan Travis Home affairs editor

Monday 6 March 2017 00.02 GMT

Ending free movement from Europe post-Brexit may not deliver a meaningful cut in net migration or provide a "quick fix" for low wages, a House of Lords report has warned.

Ministers are examining the options to introduce controls on EU immigration. The home secretary, Amber Rudd, has said she will consult businesses over the summer on an immigration bill to contribute to the government's objective of reducing net migration to below 100,000a year.

The peers also warn that any immigration policy designed to choke off the supply of EU nationals to fill low-skilled jobs in Britain must be phased in because crucial sectors of the UK economy depend on them and it is unlikely that resident British workers will fill the gaps.

The report from the House of Lords EU home affairs subcommittee published on Monday raises serious doubts that ending free movement from the EU will deliver a substantial cut in the current net migration figure of 273,000 a year.

The peers point out that until June 2016 net migration from outside the EU to the UK has been consistently higher than net migration from within the EU, even though immigration from outside Europe is already under UK national control.

"The government's primary objective in putting an end to free movement of persons is restoring sovereignty: ensuring that immigration rules for EU nationals are devised and adopted in the UK," says the Lords report.

"The restoration of national control over EU migration may not therefore deliver a reduction in overall net migration. Further reducing EU migration is unlikely to provide a quick fix for low wages, since factors such as the national minimum wage, national living wage and inflation are more significant in driving or impeding real wage growth for low earners."

The Lords warn that simply extending the current "points-based" work permit system for non-EU skilled migrants to cover EU workers could result in labour shortages as it will disproportionately hit some employers' ability to sponsor EU workers, including the NHS and social care.

The peers argue that if ministers try to overcome this problem by introducing a work permit system but hedged with exemptions for particular sectors, as has been widely speculated, they could end up with a system that produces the "worst of all worlds".

"Failing to deliver a meaningful reduction in immigration while also proving more onerous and costly for employers, prospective applicants, and those charged with enforcement," their report says.

The Lords say they support negotiating a "two-way agreement" with rest of Europe on immigration arguing an offer of preferential treatment to EU migrants over those from outside the bloc is more likely to produce preferential treatment for Britons working within the EU.

Lady Prashar, chair of the Lords committee, said: "The precise manner in which the government proposes to 'end' free movement is a pivotal aspect of the United Kingdom's approach to negotiations with the European Union and could have far-reaching consequences for the UK's future trading relationship with the EU.

"Crucial sectors of the economy depend on EU migrant labour, so it is essential that any changes don't endanger the vibrancy of the UK economy. We therefore recommend a phased transition to avoid short-term shocks to particular sectors."

A Home Office spokesperson responding to the report said: "Once we have left the European Union it will be the government that sets our immigration rules.

"We are currently considering the various options as to how EU migration might work once we have left and it would be wrong to set out further positions at this stage."
Ending free movement from EU is no 'quick fix' for low wages, Lords say | UK news | The Guardian
Although being a migrant worker is not all about the low wages:
The exploitation of migrants has become our way of life | Felicity Lawrence | Opinion | The Guardian
Accidents in the workplace | nidirect
.
.
.