Rural life seems even more under threat:
Rural dismay at funding settlement - RSN
Rural areas – beggared every which way | East Devon Watch
L
ocal schools face an uncertain future:
East Devon MP's calls for funding for Tipton St John school - Education - Sidmouth Herald
'Bitter disappointment' as Sidmouth College stands to lose £56,000 a year in funding shake-up - News - East Devon 24
Sidmouth Primary set to lose £100k per year - News - Sidmouth Herald
This is the view from the Rural Services Network:
Saturday, 21 January 2017 14:42
'Cuts threaten to close 1000 rural schools'
Written by Ruralcity Media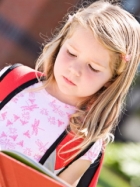 More than 1000 rural schools are threatened with closure because of government funding cuts, say researchers.
It comes despite a government pledge to add a "sparsity factor" to its funding formula that takes into account a school's location and pupil numbers.
Officials have suggested that rural schools will gain on average 1.3% in funding under the new funding formula.
But an analysis by the Times Educational Supplement based on the government's own figures suggests that 40% small schools will suffer a cut to their budgets.
It suggests that the schools could lose up to 1.2% in the first year of the new funding system, rising rise up to 2.5% in further years without transitional funding in place.
Nancy Lees, head of Castleton CofE Primary in Derbyshire, told the TES: "For us, it's really quite disastrous, because we are very, very small," she said.
"We have got 18 children on the roll. If we can't recoup money from somewhere, we will have to question the future viability of the school."
The F40 group, which campaigns for fair funding for schools, said before Christmas it needed time to analyse the detail within the government's announcement.
F40 chairman Ivan Ould said the group wanted time carefully assess the full implications, including the issue of local flexibility and details about the transitional arrangements.
'Cuts threaten to close 1000 rural schools'
And small shops also face an uncertain future:
Futures Forum: "Sidmouth needs more small shops"
Futures Forum: Street trading, street markets and the High Street
Futures Forum: Protecting East Devon's Post Offices > campaigning ahead of the government's review
As commented by the Rural Services Network:
Monday, 23 January 2017 00:14
'More help needed for rural shops'
Written by Ruralcity Media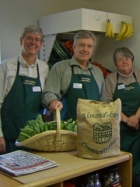 THE government is facing calls to help secure the future of thousands of rural shops.
Campaigners say action is needed so 19,128 rural shops can continue to provide essential services.
Many village stores double up as the local Post Office for rural customers who would otherwise be isolated.
Rural shops are often the only place where customers in their local area can get essential goods and services.
Village shops are often at the heart of the community, with one in five store owners in rural areas having run their store for over 25 years.
Rural shop owners also work long hours to serve their local area, with 22% working more than 70 hours per week and 21% taking no holiday at all throughout the year.
Recommendations to Government include producing a dedicated plan to ensure the government keeps its manifesto pledge to sustain 3,000 rural post offices.
Over the past ten years, there have been over 1,500 Post Office closures in rural areas.
The report also calls for changes to the business rates system so that rural petrol stations can benefit from rural business rate relief, not just small rural convenience stores
It says the lack of fast mobile data coverage in rural communities and delivering high speed broadband for rural stores should also be addressed.
ACS chief executive James Lowman said: "Rural shops are facing rising costs in many areas of their business."
Increases included rising wage rates for staff and revisions to the business rates valuation that penalise investment.
"The government must ensure that all rural shops are given the right conditions to be able to trade successfully," said Mr Lowman.
"Without their local store, thousands of customers in rural areas would have no access to post office services, essential groceries and other services like bill payments."
The report also highlights the important role that community shops play in rural communities.
There are now 347 community owned shops in the UK, primarily run by volunteers that have come together to provide a much needed service in isolated areas.
Peter Couchman, chief executive of the Plunkett Foundation said: "All over the UK, increasing numbers of rural communities are turning to the community ownership model to safeguard local services such as shops and post offices."
Once in community ownership, these co-operative business are owned and run democratically by local people for the benefit of local people.
The full report can be viewed here.
'More help needed for rural shops'
.
.
.